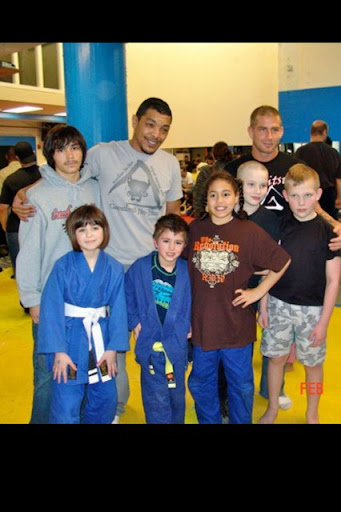 I want to just quickly congratulate the students on the junior adult team who competed this past Saturday. Congrats to Miss Alyssa for winning her first tournament! 2 weeks before Alyssa also competed at the Oregon sub league, she placed fourth and had an awesome arm bar against a boy.
Orion placed second, he won one of his matches. Great job Orion!
Troy competed in the white belt division and got second. Troy hasn't been training long, but he is a great competitor!
Austin did an awesome job as well and got second, unfortunately he got injured as well but I am still proud of him!
Finally my newest student, Nicole competed at her first tournament, not only did she have to fight a really big boy, but she ended up getting second!! Nicole also earned her first stripe on her white belt!
Congrats to all of the junior adults! Every one placed, and had a good time! The Revolution tournament is in March! Let's kick some butt!!